We've changed the way you access availability settings. They have been moved back into a button. Previously the settings were in the side bar which many users did not find intuitive (especially on mobile).
This change also merges event duration, padding, and max guests with the availability settings, so as to bring them all into one place: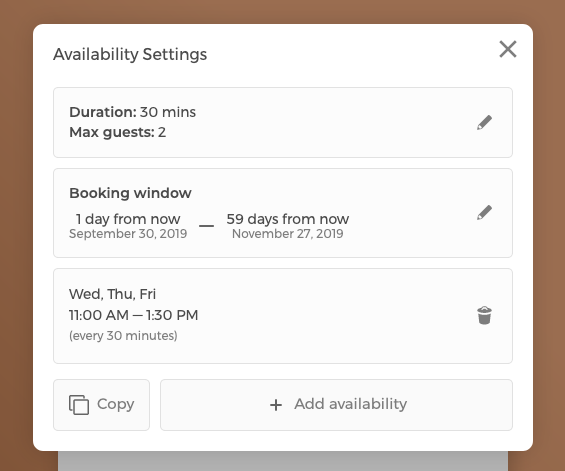 As a result of the merge, we've added more granular copying. Now you can choose which settings to copy to other event types.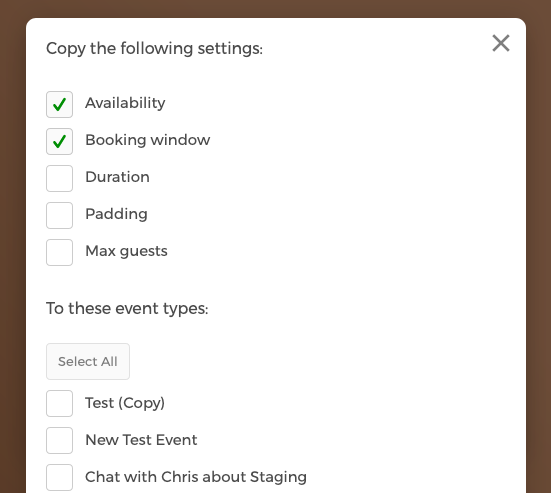 If your business or customers are in Europe, and you use Stripe payments with your CozyCal booking page, you will be happy to hear that we now support Strong Customer Authentication. SCA requires additional verification when checking out due to the new PSD2 regulations. Businesses that don't support SCA may soon be missing out on a portion of their revenue.
Read more about SCA here: